Busy time for Tree Surgeons
It almost seems like a tree hasn't been topped in Ireland for the last five years with the amount of tree surgery business this Spring. This is the time of the year when people are focused on tidying up the landscape and having the countryside looking good for all our expected visitors this summer.
Tree Surgeons in Limerick, Clare and Tipperary
We are based in Clare but work with clients throughout the Mid-West. We also offer commercial landscaping services which include grass cutting, weeding, spraying, fetilizing and pruning.
Western Properties pride ourselves on getting the job done well and leaving everywhere neat and tidy. We use the best of equipment to get the job done and mulch all the unwanted twigs and branches. The mulch can be removed or left to use in the garden. Bark mulch is fantastic for keeping the weeds at bay in flower beds.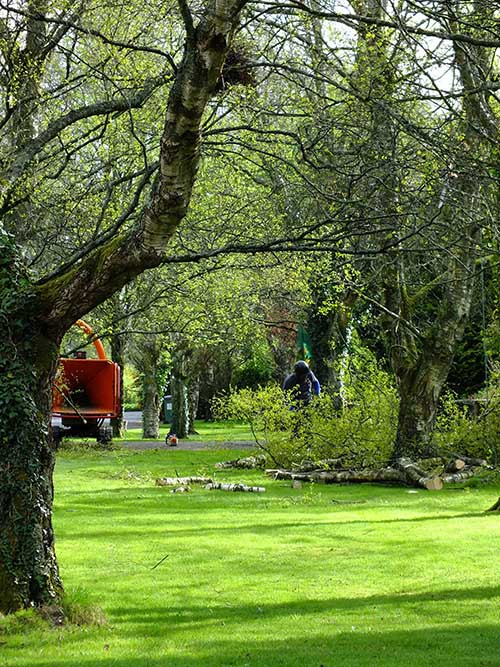 Western Properties is over 20 years in the business and is fully insured. We adhere to all the latest safety requirements. We offer a range of landscaping and tree maintenance services.
Call us now at 087-0556154 for a no obligation Free Quote for any tree surgery jobs required in the Limerick, Clare or Tipperary region.