Western Properties recently carried out an extensive refurbishment and renovation of a boardroom in a Limerick company.
Boardroom and office refurbishments
As commercial building contractors and facilities maintenance specialists we at western Properties have carry out several office design and fit-out projects.
We can work independently to the clients particular specifications of with an architect or interiors architect. The photos shown are of a recent project carried out for a Limerick based multi-national company.
Office Design and Construction
The boardroom refurbishment shown here was designed by interiors architect Tess Stanford. The project was managed by Daire O' Meara of Western Properties.The job involved a complete strip-out of the existing office space and new layout and construction. The project was carried out over a four week period which included evening and weekend work in order to minimise disruption.
Project Management
Western Properties have an excellent record for getting the job done on time and within budget.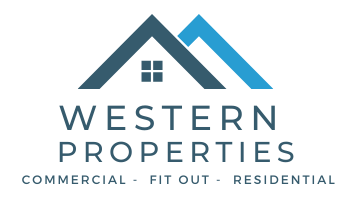 Update your office space
Companies are more focused than ever on providing quality and aesthetic office spaces for both clients and employees. Talk to us today about updating your office space. Call John at 087-0556154 to discuss.
21st Century Offices
Western Properties using the latest building materials and techniques to create 21st century office spaces.
Summary
Western Properties work with clients throughout Limerick, Clare, Galway and Tipperary to ensure that office refurbishment projects are executed to the most exacting standards, on budget and within a tight time frame. Our commitment to our customer means that we will work unsociable hours in order to minimise as much disruption as possible.